Published: 14 December 2018

14 December 2018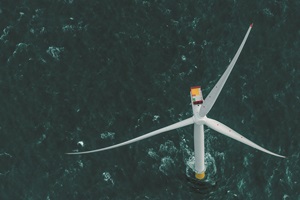 Siemens Gamesa Renewable Energy (SGRE) and Aalborg University (AAU) in Denmark will lead the new i4Offshore research and development project focused on reducing the cost of offshore wind power. The i4Offshore project, which is based on classical engineering disciplines such as structural analysis, geotechnical engineering, production and risk analysis, will test a complete installation of a future version of a full-scale Siemens Gamesa offshore turbine.
A new 1,000-ton bucket foundation, a steel jacket, a concrete transition piece and a new cable connection will be tested in the project. In addition to SGRE and AAU, partners in the project are Universal Foundation, Bladt Industries, Per Aarsleff, Salzgitter, Windar Renovables, Dr. Techn. Olav Olsen, NKT Cables, SINTEF Ocean, Bureau Veritas Marine & Offshore, Maersk Broker, Deugro Danmark, Fred. Olsen Windcarrier and the Technical University of Denmark. Entitled "Integrated Implementation of Industrial Innovations for Offshore Wind Cost Reduction", the project is supported by a European Union (EU) grant of nearly 20 million euro.