Published: 20 March 2019

20 March 2019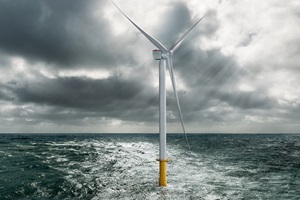 Siemens Gamesa Renewable Energy (SGRE) commissions TÜV Nord with the certification of its new SG 10.0-193 DD turbine which is expected to be ready for the market in 2022.
The 10MW turbine has a diameter of 193 metres and a capacity of 10MW. The turbine produces 30 percent more energy annually than its eight-megawatt predecessor. The first prototype of the SG 10.0-193 DD is planned to be erected this year. For the prototype and type certification, TÜV NORD evaluates the design of the offshore wind turbine and issues the respective certificates if the conclusion on the results is positive. TÜV Nord also checks whether the production of the main components and the final assembly of the hub and nacelle of the offshore wind turbine comply with the design requirements and the SGRE specifications and are ready for series production.