Published: 08 July 2020

08 July 2020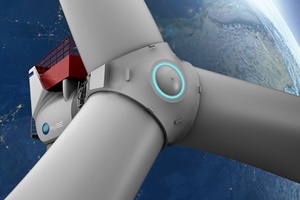 MingYang has presented its latest offshore wind turbine; the MySE11-203, a hybrid drive wind turbine. The turbine is designed for IEC wind class IB and features a nameplate capacity of 11MW, has a rotor diameter of 203 meters, 99-meter long carbon-glass hybrid blades and a swept area of 32,365 m2.
MingYang plans to install the prototype in 2021 and it is expected that the turbine is commercially available in 2022.

MingYang has also recently established its European business & engineering center in Hamburg, Germany with the aim to enter the European market with its offshore wind turbines.