Published: 08 June 2021

08 June 2021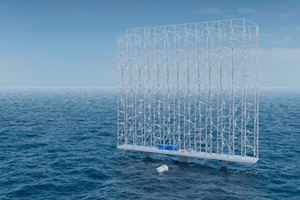 Wind Catching Systems, in collaboration with Aibel and the Department of Energy Technology, has announced plans to commercialise the Wind Catching technology for floating offshore wind farms in 2022.
Wind Catching Systems is developing floating multi-turbine farms consisting of a large number of 1 MW turbines assembled in a large sail. According to the developer, the solution aims to cuts acreage use by more than 80%. The project partners also claim one Wind Catching sail is five times as efficient as a conventional offshore wind turbine. Ferd and North Energy are among the owners of the Wind Catching Systems.