Published: 28 January 2021

28 January 2021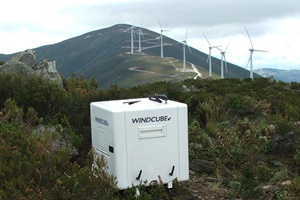 Leosphere, a Vaisala company, has announced increased measurement capabilities, premium services, and turnkey options for WindCube, the company's vertical profiling lidar for wind energy applications.
WindCube's new set of enhancements include:
New algorithm – The system embeds a hybrid wind reconstruction algorithm to reach an IEC classification while reducing uncertainty and increasing reliability.
Increased wind measurement range and more simultaneous measurement heights – WindCube is measuring up to 300 meters at 20 simultaneous heights,
Industry-standard compliance – Validated by Deutsche Windguard, WindCube is IEC-classified and compliant with the highest-available industry standards.
Improved service levels – Accelerated workshop service and a premium service level with on-site repair and guaranteed intervention delays.
A suite of new validation services, through a partnership with DNV GL, maximises uptime and simplifies third-party validations. These services include:
WindCube Golden Validation by DNV GL: Each WindCube is validated by DNV GL against a Golden Lidar before it leaves the factory.
IEC-Compliant Validation by DNV GL: With this option, fully IEC-compliant WindCube lidars can be ordered and delivered
Validation Continuity to Maintain IEC Compliance: By providing a DNV GL-validated Laser Chain swap process in case of maintenance, this optional warranty service ensures the system automatically maintains IEC-compliant validation by DNV GL during maintenance and can be immediately put back into service.