Published: 15 February 2018

15 February 2018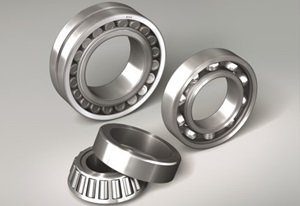 The rolling bearings of wind energy systems have to attain very long service life under harsh operating conditions. To overcome this challenge, NSK set about developing its Super-Tough (Super-TF) bearing steel, a proprietary material for very high load applications. NSK commissioned DNV GL to verify rolling bearings made of Super-TF with respect to ISO 281:2001 (Rolling bearings – Dynamic load ratings and Rating life).
The verification confirmed NSK's published specifications and, in a Statement of Conformity dated 15.11.2017, certified that when Super-TF material is used, the basic dynamic load rating can be improved by 23% in roller bearings and 26% in ball bearings. One of the factors enhancing the performance of Super-TF is its proven ability to reduce surface-induced wear from contaminated lubricant. In addition, the material prevents or retards the appearance of white etching cracks (WEC).