Published: 06 May 2021

06 May 2021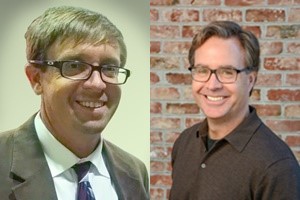 US Wind has announced the hiring of two local community leaders, Dave Wilson and Mike Dunmyer, to lead community liaison efforts in Maryland and Delaware. Wilson will serve as the Maryland Development Manager for US Wind.
Wilson has spent 26 years building bi-partisan relationships with both business and conservation communities to restore the coastal bays watershed, promote tourism, and protect birdlife. A long-time resident of Worcester County Md., Wilson served as both public outreach coordinator of the Maryland Coastal Bays Program and executive director of this National Estuary Program. Throughout his 18-year tenure, he collaborated with media, elected officials, recreational and commercial fishermen, developers, scientists, and residents on projects benefitting Ocean City and the surrounding area.
Mike Dunmyer will serve as the Delaware Development Manager for US Wind. Dunmyer is an ocean environmentalist with a business background. After a career as a senior executive for a Fortune 50 company, he served as executive director for Ocean Champions, a bi-partisan political organisation focused solely on ocean health. Dunmyer was elected and served as a Commissioner in the Town of Dewey Beach, where he partnered with the Center for the Inland Bays to address Dewey's tidal flooding problems. Dunmyer has an MBA from Duke University and a BA in Economics from Washington and Lee University.