Published: 12 February 2020

12 February 2020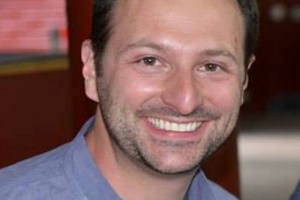 EnBW North America has announced the addition of Damian Bednarz as the company's External Affairs Director. Prior to joining EnBW North America, Bednarz supported a full range of clean energy technology clients and initiatives at public affairs and communications firm Kivvit.
There, Bednarz advised offshore wind entities and led several national and international climate advocacy campaigns. Before Kivvit, Damian Bednarz served in senior leadership roles at the U.S. Department of Energy, including Chief of Staff for the Office of International Affairs and White House Liaison. Based out of the company's Jersey City office, Bednarz is responsible for overseeing all government, media, stakeholder, and community outreach efforts. Bednarz is a graduate of Marist College and received his masters from Seton Hall University. Damian Bednarz joins additional members of EnBW North America's core team including Permitting and Development Director Christen Wittman, New York Bight Project Director Karolina Pietrzak and Transmission Manager Jonathan Howie.