Published: 09 February 2021

09 February 2021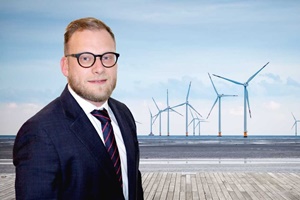 OWC has appointed Scott Sutherland to the newly created role of director of major projects, in charge of growing the company's project management services for fixed and floating wind projects. Scott Sutherland is educated in both engineering and law and has over 16 years' experience in the renewable energy sector.
Sutherland's main focus over the past 10 years has been in the offshore wind sector working on several projects throughout the UK and Europe. His last position, prior to joining OWC, was at the Deutsche Bucht Offshore Wind Farm where he was project manager for the demonstrator project comprising of two monobuckets. At OWC he has been project manager at the Erebus wind floating wind project, whilst supporting OWC projects in Scotland. Sutherland, who is based in Edinburgh, UK, joins the OWC senior management team where he will report to managing director Will Cleverly.