Published: 07 February 2022

07 February 2022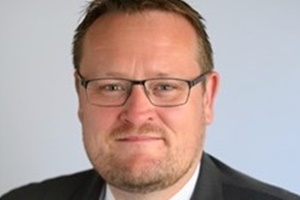 Vineyard Wind, a joint venture between Copenhagen Infrastructure Partners (CIP) and Avangrid Renewables, have announced that Vineyard Wind 1 Project Director Klaus S. Moeller is being promoted to CEO.
Mr. Moeller, who has served as Project Director for Vineyard Wind 1 since 2019, will replace Lars T. Pedersen, who will remain on the board of Vineyard Wind and will shift his focus to CIP's US-based offshore wind development, including the OCS-A 522 Lease Area which was acquired by CIP following the recent corporate restructuring. The rest of the management team, including Deputy CEO Sy Oytan, Chief Development Officer Rachel Pachter, and General Counsel Jennifer Simon Lento will remain in place.