Published: 02 February 2023

02 February 2023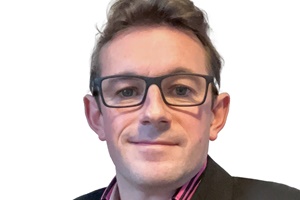 Rovco, global provider of subsea robotics and integrated survey solutions to the offshore wind and oil field decommissioning sectors, has announced the appointment of Graham Bell as Head of Geoscience.
Graham's specialism is the management, interpretation, and reporting of complex multi service line projects, and he has a proven track record in the delivery of shallow geophysical, UHR/HR site surveys, cable route surveys and offshore wind farm site investigations. In his new role, Graham will support Rovco's site characterisation business unit, and as a technical and subject matter expert, he will be a main point of contact to support the business acquisition function. He graduated from Bangor University, Wales, with a BSc in Geological Oceanography in 2002, before joining Thales GeoSolutions as a graduate geophysicist. His previous employers also include Fugro and EGS Indonesia.