Published: 17 January 2022

17 January 2022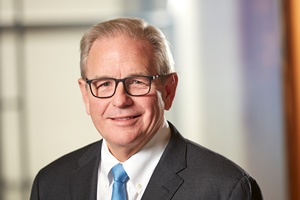 Venterra Group, an offshore wind energy services business, has announced Chad O. Holliday is to join its Board as Lead Independent Director with immediate effect. Chad Holliday was previously Chair of the Board of Royal Dutch Shell from 2015 to 2021 and Chairman of the Board of Directors of Bank of America from 2010 to 2015.
For eleven years until 2008 he was Chair of the Board of Directors and Chief Executive Officer of DuPont. In 2011, UN Secretary-General Ban Ki-moon launched Sustainable Energy for All with Chad leading the initiative's Executive Committee. Today he remains a Director of the United Nations Foundation. In 2021 he became Co Chair at the launch of the Mission Possible Partnership, an alliance of climate leaders focused on supercharging decarbonisation across the entire value chain of the world's highest-emitting industries in the next ten years. He is a former Chair of the US National Academy of Engineering and a member of the UK's Royal Academy of Engineering.