Published: 14 November 2022

14 November 2022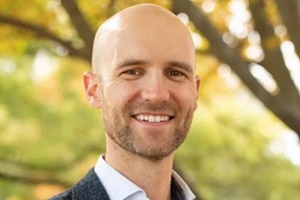 Mayflower Wind, a joint venture of Shell New Energies US (Shell) and Ocean Winds North America (Ocean Winds), has announced that Francis Slingsby has assumed the role of Chief Executive Officer (CEO) of Mayflower Wind.
Slingsby brings over a decade of experience in commercial and business development in the US offshore wind energy sector. He succeeds Michael Brown, who will join the Mayflower Wind Board of Directors. Mayflower Wind's full offshore wind lease area has a capacity of 2400MW. Pending final investment decision, Mayflower expects to deliver the first 1200 MW of power by the end of the 2020s.