Published: 13 November 2023

13 November 2023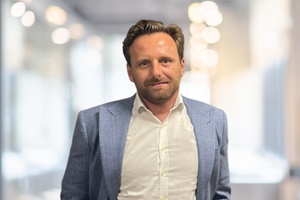 Gavin & Doherty Geosolutions (GDG), a Venterra Group company, has announced the appointment of Jean-Phillipe Touzanne to lead its floating offshore wind activities.
Jean-Phillipe has more than 15 years of experience working in offshore structures, with the last 11 years dedicated to offshore wind. Prior to joining GDG, he was Chief Operating Officer & Chief Technical Officer of Ceteal, a subsidiary of Mareal. He holds a Master's Degree in Engineering from The National Engineering School of Tarbes, France.