Published: 04 October 2022

04 October 2022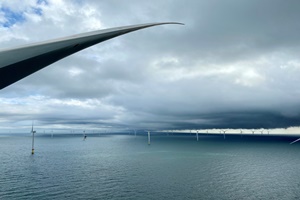 The Planning Inspectorate has accepted for examination the application submitted by Equinor on behalf of its partners to develop the Sheringham Shoal and Dudgeon Offshore Wind Farm Extensions (SEP and DEP), both of which are situated off the North Norfolk coast.
After the application for a Development Consent Order (DCO) was submitted by Equinor in early
September 2022
, the Planning Inspectorate had 28 days to decide whether the application was sufficient to be accepted for examination.
Following extensive consultation, Equinor has integrated several design changes into SEP and DEP to mitigate local disruption. The projects will include trenchless crossings of all A and B roads and 20 other local roads; construction of a haul road along the cable route to reduce the number of access points and Heavy Goods Vehicle (HGV) movements on the local road network; and have repositioned numerous construction access locations to meet stakeholder and landowner requests, thus avoiding impacts to the local environment and ensuring road safety.

Additionally, opportunities for Biodiversity Net Gain are being assessed through engagement with local communities and nature conservation bodies, to enhance local wildlife habitats.
Prior to the examination, a statutory consultation lasting until the 14th of November 2022, in total 6 weeks, will be undertaken which will provide SEP and DEP stakeholders with the opportunity to formally register their interest in the projects and the examination, and to review and comment on Equinor's accepted application.