Published: 16 January 2019

16 January 2019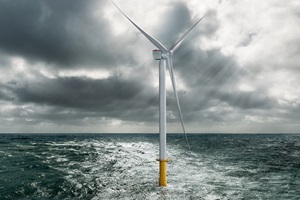 Siemens Gamesa Renewable Energy (SGRE) has launched the SG 10.0-193 DD, the company's first 10+ MW offshore wind turbine. The 10 MW rating is made possible through a larger generator diameter, building on the existing SGRE Direct Drive generator technology.
By increasing the rotor diameter to 193 meters, this new wind turbine offers up to 30% more AEP than its predecessor, the SG 8.0-167 DD. Its 94-meter-long-blades provide a swept area of 29,300 m2. The technology on the offshore direct drive platform allows for the re-use of most components from previous generations. The prototype is expected to be installed in 2019 with commercial market deployment expected in 2022. The nacelles of this new offshore wind turbine will be initially manufactured at the SGRE factory in Cuxhaven, Germany.