Published: 03 April 2023

03 April 2023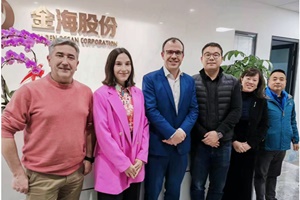 Nabrawind and Golden Ocean will collaborate on a project to install a 190-meter tall Nabralift wind turbine in China in 2024. The tower selected for the pilot project is the tallest Nabralift tower in Nabrawind's portfolio, consisting of a 95-meter framed structure and a standard tubular tower on top.
Golden Ocean will select a low-wind site in China for the installation in the coming weeks. The collaboration project is supported by a Chineka grant from the Spanish and Chinese governments. During the project, both companies will explore future partnerships for production, promotion, and installation in and from China. CHINEKA is a bilateral program that supports the joint development of technological innovation and development projects between Spanish companies and Chinese entities, financed by both countries, without exchange of funds.