Published: 17 April 2023

17 April 2023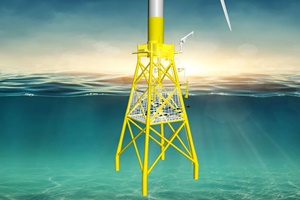 Mingyang Smart Energy has begun construction of a "jacket foundation + net cage" system that combines wind power and deep-sea fishery.
This typhoon-resistant structure includes an aquaculture system with remote functions, such as automated feeding, monitoring, detection, and collection. Set to be installed in the Mingyang Qingzhou 4 offshore wind farm later this year, this system will raise up to 150,000 fish in a 5,000 cubic meter water body. The fish raised in this system are comparable to wild fish and are less impacted by nearshore marine pollution.