Published: 21 January 2021

21 January 2021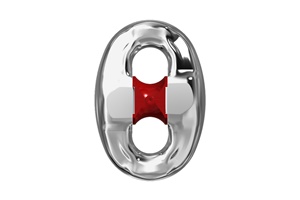 The Crosby Group has announced the introduction of the HFL Kenter, a new high fatigue life shackle, under the Crosby Feubo brand. The HFL Kenter can connect to a variety of stud link anchor chain or other mooring accessories such as sockets and swivels and is made of from Grade 6 steel.
The new Kenter Connection is DNV-GL type approved and features the "Fastlock" system. The Crosby Group provides connectors for anchors, chains, wire rope, a range of synthetics, and a variety of other components that are utilised in many applications by oil and gas and offshore wind energy professionals. The Crosby Group acquired Feubo in early 2020.