Published: 20 January 2022

20 January 2022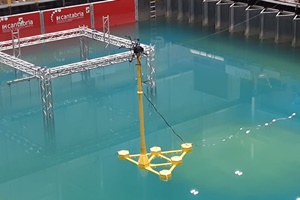 Sener Renewable Investments and the Amper Group, through its subsidiary Nervión Naval-Offshore, have signed a collaboration agreement to develop and market platform technology for floating offshore wind.
Under this agreement, Sener and Amper will develop and market a semi-submersible floating steel platform for offshore wind turbines with a power in excess of 15MW. The prototype, known as Hive Wind, is in the engineering development phase and under testing on a scale model in the IHCantabria wave tank to assess its hydrodynamic performance.