Published: 26 July 2021

26 July 2021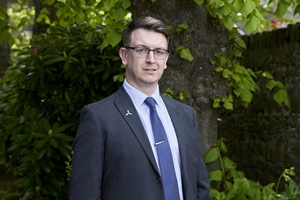 Steve Myers has been appointed as SOV operations director and will be based in his hometown at the firm's Port of Tyne office (UK). He will play a central role in overseeing all operational aspects of the company's growing fleet of SOVs and associated SOV daughter craft, across all three of North Star Group's facilities in Newcastle, Lowestoft and the company's headquarters in Aberdeen.
Mr Myers has worked in the energy sector for almost two decades, including 10 years in roles focused on renewables. Most recently, he worked at Siemens Gamesa Renewables (SGRE), where he managed the end-to-end logistics for offshore wind farm sites. He was also responsible for the organisation's fleet management and HSE strategy across its renewables fleet of 40 assets, made up of SOVs, crew transfer vessels, jack-ups and helicopters. North Star currently employs 1,400 personnel in the UK working across 44 offshore support vessels in the North Sea.