Published: 09 March 2023

09 March 2023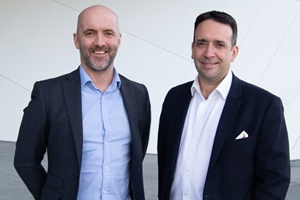 Rovco has announced it will now operate through two separate business units, each one focussing and delivering on a specific area of expertise. Each unit will be led by a newly appointed director who will be charged with taking the business unit forward under the new structure.
Marc Coull, who joined the company last year as Operations Manager, has been promoted to Director of Inspection, Repair and Maintenance (IRM), which takes in the subsea robotics-based IRM work that has been the been the foundation of the company's operations since its inception.Marc's career spans 26 years in on and offshore roles supporting offshore operations. Since 2005, he has held senior coordination and management roles in the oil & gas and renewables sectors. For the past 11 years, he has specialised in delivering Diving Support Vessel (DSV) and ROV Support Vessel (ROVSV) IRM and light construction campaigns as primary contractor.
Craig Davis, formerly Global Account Director at Rovco, takes up the new role of Director of Site Characterisation, and will be responsible for leading the development of the company's dedicated new marine site characterisation business unit. He has more than 25 years' offshore survey experience, the last 10 of these as party chief, covering a wide suite of survey disciplines. His onshore career has covered vessel and project management, as well as senior roles in commercial and business acquisition.