Published: 08 June 2021

08 June 2021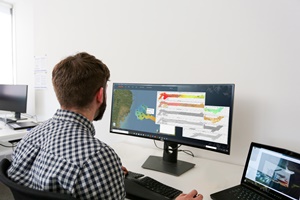 Rovco has announced the launch of a new hydrographic services division, Rovco Survey Solutions. The company is now offering a range of hydrographic, geophysical and site survey services across the offshore sector.
They are pledging an investment of £ 9.5 million in the new division, to be spent over the next 24 months. Rovco will expand its survey team, which has already flexed to more than 45 people for recent key projects, by welcoming an additional 8 new survey staff members this month. Rovco Survey Solutions will offer a broad range of hydrographic services, from wind farm site and cable route surveys, spanning seabed mapping, geophysical and shallow geotechnical services, to hazard surveys and UXO target identification.