Published: 02 May 2023

02 May 2023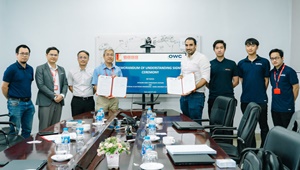 OWC has signed a memorandum of understanding (MoU) with the School of Electrical & Electronic Engineering (SEEE)​ at the Hanoi University of Science and Technology (HUST), to offer support to students in the field of renewable energy in Vietnam.
OWC will collaborate with the university to offer opportunities for students to work in industry, gaining exposure on real projects around the world. OWC, and the wider ABL Group, is active in Vietnam from two office locations in Ho Chi Minh City and Vung Tau.