Published: 11 November 2022

11 November 2022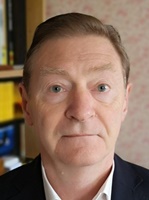 OWC has announced the appointment of Graham Cowley as Senior Consultant leading the brand-new Contracts & Claims Team, from 1st November 2022.
Before joining OWC, Graham spent time working in the construction and power industries worldwide, with specific experience as a Commercial Manager, Contracts Manager and Claims Specialist on projects in the Middle East, APAC and Europe. Graham's wind energy experience covers an appointment as Head of Contracts Management for Innogy and work on a number of offshore wind farms in the UK, Ireland, USA, Taiwan, South Korea and Japan.