Published: 28 September 2023

28 September 2023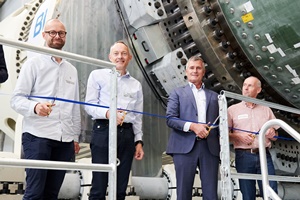 Blaest has held an inauguration event for its new test rig, capable of testing +120-metre offshore wind turbine blades.
A SGRE 115-metre blade is already on the rig for a full structural test campaign. Blaest is a company specialising in full-scale structural testing of wind turbine blades. Blaest has two test halls and eight test rigs for testing blades. The company is privately owned by Danish Technical University (DTU), Force Technology, and DNV.