Published: 10 November 2022

10 November 2022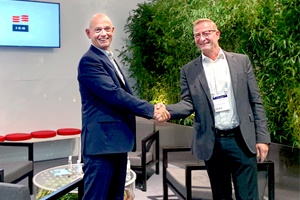 IKM Testing AS has acquired 80% of the shares in the Danish technology provider Ocean Team Group AS. The acquisition is part of IKM Testing AS's investment strategy in the field of new technology, offshore wind, CCUS and growth in Denmark.
Ocean Team Group AS has changed name to IKM Ocean Team AS. Ocean Team Group AS with headquarter in Esbjerg was established in 1995 and reported a revenue of 74 MNOK in accounting year 2021/ 2022. The Ocean Team Group consist of four affiliated companies; Ocean Team Scandinavia, Ocean Team Powertech, Ocean Team Windcare and Ocean Team Fluidcare UK Ltd.