Published: 10 August 2022

10 August 2022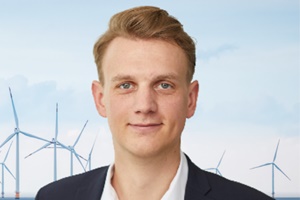 OWC has announced the appointment of Nils Falkenhorst as Country Manager to OWC's operations in Germany. Nils joins the OWC Germany team, based in Hamburg, following 5 years of working for EnBW as an offshore wind portfolio development manager.
Nils' experience includes leading offshore wind M&A transactions as well as the development of offshore wind opportunities in Norway, Poland, Ireland and the German North Sea. He was also responsible for the integration of the hydrogen and offshore wind industry for his previous employer.