Published: 10 January 2022

10 January 2022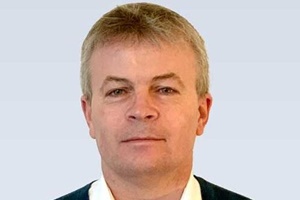 OWC has appointed David Wotherspoon to the newly created role of head of new geographies, with a remit of identifying and planning market entry for emerging offshore and onshore wind markets.
Wotherspoon will work closely with OWC's parent group AqualisBraemar LOC's regional and country managers to expand OWC's services to new geographies. Though his focus is predomintantly offshore, Wotherspoon will also support onshore renewable energy developments. He joins OWC from a role as development director for Enterprize Energy's Thang Long offshore wind project, a Vietnamese offshore wind farm. Wotherspoon also provided development, technical and governance support to Taiwan's Yushan Energy's three offshore wind farms totalling 1GW capacity. Earlier in his career, Wotherspoon acted as project director for the principal contractor role for the construction of the Teeside Offshore wind farm.