Published: 13 October 2022

13 October 2022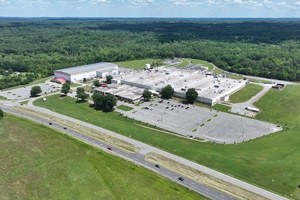 Hitachi Energy has announced plans to invest more than US$37 million in the expansion and modernisation of its power transformer manufacturing facility in South Boston, Virginia, USA.
In addition to its own investments, Hitachi Energy is leveraging financial support from the Commonwealth of Virginia and Halifax County where the facility is located. These latest investments in the facility are for an additional 26,000 sq. ft. of production space in its power transformer building, which will support the manufacturing of larger transformers specifically designed for utility and renewable energy markets. The project also includes investments in automated equipment and changes in factory processes to reduce factory cycle times and improve operational performance. The South Boston manufacturing facility has been in operation since 1968.