Published: 12 October 2022

12 October 2022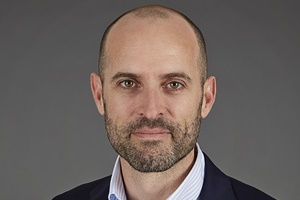 A joint venture (JV) of BlueFloat Energy (BlueFloat), Energy Estate and Elemental Group have announced the appointment of Nathan Turner as Country Manager for the partnership based in New Zealand. In his new role Nathan will oversee the JV's plans to develop up to 5GW of offshore wind energy projects in Aotearoa.
Nathan joins the consortium from Transpower where he was planning, scheduling and optimisation manager responsible for managing capital investment programmes to upgrade the grid and new connections. Prior to joining Transpower Nathan was the General Manager for Shell Energy New Markets in Asia. Based in Singapore, he started new energy businesses in the Philippines and Malaysia and developed Shell's power growth strategy in Asia incorporating the New Energies and Trading divisions. Before joining Shell, Nathan held management positions at QGC, formerly part of the BG Group before being acquired by Shell in 2016. Nathan is a qualified commercial solicitor who spent the early part of his career with international law firm King and Wood, Mallesons.