Published: 28 August 2023

28 August 2023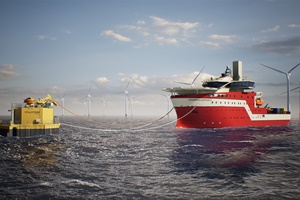 Stillstrom, a provider of offshore charging solutions, and North Star, an offshore support services vessel operator, sign a Memorandum of Understanding (MoU) to accelerate the adoption of offshore charging and vessel electrification technologies for Service Operation Vessels (SOVs) in the offshore wind sector.
Under the terms of the MoU, Stillstrom will leverage its experience in offshore charging infrastructure to demonstrate how Stillstrom's charging solutions can benefit the operations of North Star's SOV fleet. These solutions will enable the vessels to recharge their battery systems using wind energy while in the field. North Star will provide insights into the vessel integration operations with the charging units.