Published: 10 July 2007

10 July 2007
China to Become a Major Wind Turbine Exporter?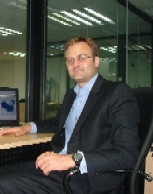 Despite accelerating project development activity, the long-term future of the Chinese wind market is not yet guaranteed by decisive and sustainable policies. As new companies pile into the wind turbine generator (WTG) manufacturing industry, excess supply from China could mean a paradigm shift towards cheaper WTGs and shorter order backlogs globally within the next few years for megawatt-class wind turbines.

By Sebastian Meyer, Director, Research & Advisory Azure-International,?China
.
Gamesa, GE, NCWA (Acciona JV), Nordex, Suzlon and Vestas are scaling-up in-China manufacturing in order to meet the now 70% domestic content requirement, and a small handful of domestic incumbents including Dongfang Electric, Goldwind, Sinovel and Windey are doing the same. We are following a growing number (now 25+) further companies with serious plans to manufacture grid-class WTGs in the near future - most under technology licence agreements and some with home-grown technology. At face value, the aggregate plans of all players in the market suggest that China will be supplying close to 12GW of mainly 1-2MW WTGs within the next 4?years.
On the generation side, while the policy environment in China remains favourable towards wind, it continues to lack mechanisms that would guarantee a stable and long-term profitable project industry. Already, an expected feed-in tariff had been sidelined in favour of a periodically re-negotiated feed-in tariff, and language in the Renewable Energy Law stipulating that all projects must go through bidding for a feed-in tariff is now being applied selectively, much to the concern of the project development community.

State-owned power-related companies are nonetheless rushing to develop wind projects on the back of a capacity-based renewables portfolio standard now being introduced for power generating companies. Development activity is thus relatively concentrated towards a handful of state-owned power generation companies. Looking at equity-owned capacity installed by 15 May 2007, 80% of wind generation assets were controlled by a top-ten list of state-owned power generation companies/wind project developers. State-owned companies often have return expectations that are modest by international standards because they have to invest all retained earnings with state shareholders who are not demanding dividends at this time.

The capital markets, led by the banking sector, could prove to be a limiting factor for the long-term growth of wind power in China. While, for now, there is no shortage of liquidity in the Chinese economy, banks remain overly risk averse and poorly equipped to assess lending opportunities on the basis of project cash flows rather than mortgaged assets. It will take some time for the Chinese banking system to introduce limited, or non-recourse, subordinated lending, and other innovative project finance instruments that have helped carry projects to fruition in other parts of the world. Perhaps the easing of restrictions for international banks under WTO commitments could bring a competitive dimension to the wind niche, but lending rates remain unattractively low from the perspective of the international banks. Also, from the Chinese perspective, complicated due diligence and documentation requirements are onerous.

National targets now call for the installation of 5GW of capacity by 2010 and 30GW by 2020. However, development activity characterised by WTG orders and project developer pipelines is more in line with attaining 12GW by the end of 2010 and some 60-75GW by 2020. Yet even these more optimistic projections imply a market of no more than 2-3GW per year in the short term. Compared with the WTG production plans in the market, this projection level suggests a potential hangover of some 9GW per year for the export market. Certainly, it will take more time to scale-up manufacturing and the components supply chain than most domestic new entrants expect; it will also prove more difficult to export wind turbines than steel or photovoltaic modules, given international concerns about technology, reliability, warranties and service responsiveness. Still, within 5-10 years, Chinese turbines could start to influence world wind markets with the commodification of megawatt class WTGs.