Published: 27 February 2006

27 February 2006
Aviation Warning Lights for Wind Turbines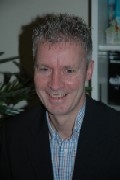 The future requirements for aviation warning lights for wind turbines should be determined on an international level, taking into account the environment and the safety of all stakeholders in the wind turbine industry. The different organisations involved have started to pay more attention to the issue, and we trust that the wind turbine industry will soon benefit from a specific norm.
By Matthieu Scheffers, Orga BV
.
The increasing number of wind farms, the increasing height of individual wind turbines and the internationalisation of the industry make it necessary to work towards a common policy regarding standards for aviation warning lights.

Aviation warning lights are used to prevent aircraft colliding with tall obstacles. On an international level, recommendations have been provided by the International Civil Aviation Organisation (ICAO). The civil aviation authorities of most countries worldwide are members of the ICAO. ICAO describes the requirements for different types of aviation warning lights in relation to the height of a structure.

The responsibility for any national requirements rests with the local civil aviation authority. Based on the local conditions and environment, the authority will normally determine its requirements based on the types of lights described in ICAO.

However, for the wind turbine industry it is often difficult to determine the correct light because of the environmental impact of the aviation warning lights in the area close to the wind turbine. In many countries, when the maximum height of the wind turbine including the rotor blade is above 100 metres, it is necessary to install medium intensity aviation warning lights on the nacelle.

ICAO describes three types of medium intensity lights: white flashing lights, red flashing lights and red steady burning lights. To provide solutions with respect to the standard available aviation warning lights a number of additional requirements have been determined: synchronisation of flashing lights throughout the wind farm, reduced intensity steps in relation to the local visibility, national specifications different from those of the ICAO to suit with the local circumstances, and elevation of the main beam of the light.

Because of the internationalisation of the wind turbine market, the growing number of wind turbines requiring aviation warning lights and the difficulty for international manufacturers to design lights according to many different specifications, it is recommended that the industry, ICAO and manufacturers work towards a common international norm. This norm should prevent a jungle of different requirements on an international level while providing the safety required for the pilots and the national authorities.

The results of this international norm specifically for wind turbines should be efficiency, clarity from a safety point of view and reduction of costs, all of which would benefit the wind turbine industry in general.