Published: 30 April 2021

30 April 2021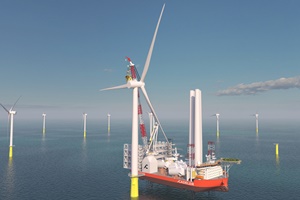 Cadeler has announced the intent to acquire two new build X-class vessels for installation services, operation, and maintenance work on offshore wind farms.
The company announced the intent to acquire the first new-build X-class vessel in September 2020. Cadeler has now decided to order a second new X-class vessel. The design for the ship was created in partnership with GustoMSC and is a bespoke version of the NG-20000X-G design. Cadeler has yet to announce which shipyard will be awarded the contract for the two new build vessels. The company expects the two new X-class vessels to be completed by 2024 and 2025. To finance the fleet expansion, Cadeler has completed a private placement, issuing 23,000,000 new shares in the company at a price of 34.50 NOK per share. The total proceeds of the private placement amount to 794 million NOK.