Published: 18 June 2021

18 June 2021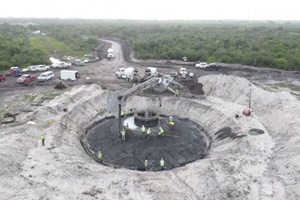 RWE continues to expand its renewables portfolio in the USA. Blackjack Creek, a 240MW onshore wind farm, located in Bee and Refugio counties, Texas, is under construction.
The project is expected to be online in late 2021 and will be powered by 50 4.8 MW Nordex turbines.