Published: 09 June 2022

09 June 2022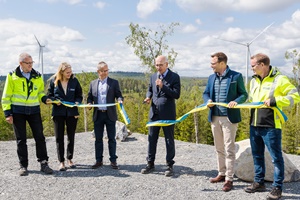 The Nysäter wind farm, around 400 kilometres north of Stockholm, has been inaugurated. The 114 turbines have a capacity of 475MW.
RWE has a 20 percent stake in the project and will fully operate the wind farm, while Energy Infrastructure Partners (EIP) holds 80 percent.