Published: 11 May 2022

11 May 2022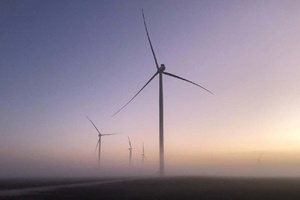 RWE Renewables' El Algodon Alto, a 200MW onshore wind farm, located in San Patricio County, Texas, USA, is in operation.
The project, located in the Electric Reliability Council of Texas (ERCOT) south market, is powered by 91 Vestas turbines. With the addition of El Algodon Alto, RWE will have delivered a total installed generation capacity of more than 3,700 MW of wind power online in the state of Texas.