Published: 11 May 2022

11 May 2022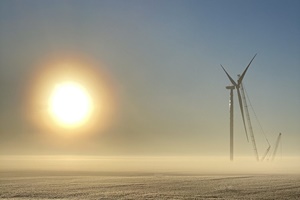 Potentia Renewables has announced the commercial operation of the Golden South Wind Energy Facility near Assiniboia, Saskatchewan, Canada.
The Project represents a $340 million investment in the province, consisting of 50 Gold Wind permanent magnet direct drive wind turbines with a net capacity of 200MW. The Project is contracted under a 25-year power purchase agreement with SaskPower to supply both energy and environmental credits.