Published: 20 May 2016

20 May 2016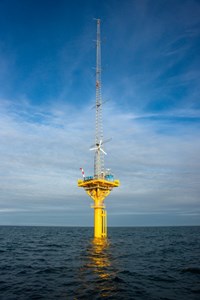 RES Offshore has been awarded a one year extension to the Operations and Maintenance (O&M) services contract with the Offshore Renewable Energy (ORE) Catapult for the met mast installed approximately three nautical miles off Blyth.
RES will continue to deliver scheduled maintenance, unscheduled maintenance and 24/7 remote operations for the structures, equipment and instrumentation systems including all work on the masts together with project management, data management and procurement of vessels and subcontractors. This extension follows the previous two-year agreement and work carried out by RES Offshore as the Owner's Engineer during mast construction.