Published: 09 February 2017

09 February 2017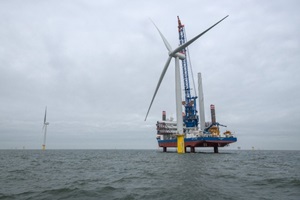 After a successful installation of the first wind turbine in early January, operator Statoil and partners Masdar and Statkraft were able to set the first turbine in production on the 7 February delivering electricity to UK National Grid.
67 foundations were installed on the Dudgeon Bank last year, along with the cables and the offshore substation that collects the power generated by the wind turbines. The Dudgeon Offshore Wind Farm site is located 32 kilometres offshore Norfolk, UK. The Dudgeon Offshore Wind farm consists of 67 six-megawatt wind turbines. The installation of the remaining 66 wind turbine generators is expected to be completed by Q4/2017, when the wind farm will be fully operational.