Published: 22 November 2017

22 November 2017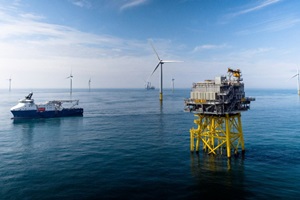 Statoil and partners Masdar and Statkraft have officially opened the Dudgeon offshore wind farm in Great Yarmouth, UK. Since the investment decision was made in 2014, construction costs have been reduced by more than 15%, from GBP 1.5 billion to approximately GBP 1.25 billion.
All 67 turbines at the 402MW Dudgeon offshore wind farm are now delivering electricity to the UK grid. Dudgeon is located 40 kilometers off the coast of Norfolk in England. Local suppliers account for more than 40% of the value creation in the Dudgeon project.