Published: 31 January 2017

31 January 2017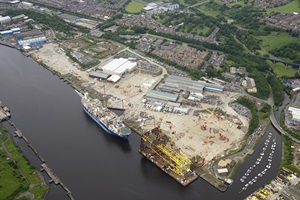 A contract for assembling suction bucket foundations for Vattenfall's European Offshore Wind Deployment Centre (EOWDC) has been awarded to Smulders Projects based in Newcastle-upon-Tyne.
The company will carry out the work on the 11 foundations at its Wallsend-based manufacturing facility which Smulders acquired from fabricator, OGN Group, at the end of last year. The 92.4MW EOWDC, off Aberdeen Bay, is believed to be one of the first UK offshore wind projects where suction buckets will be deployed on a large scale. Buckets enable faster offshore installation of the EOWDC, while keeping noise to a minimum, and allow easier decommissioning as the installation process is reversed.