Published: 22 November 2021

22 November 2021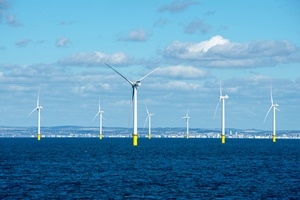 Rampion Offshore Wind Limited has confirmed the sale of its transmission assets to Transmission Capital Partners (TCP), on behalf of a consortium which includes International Public Partnerships, Amber Infrastructure Group and Transmission Investment.
Rampion is a 400MW wind farm and was commissioned in 2018. It is owned by RWE (50.1%) Macquarie (25%), Enbridge Rampion (24.9%), and RWE Renewables operates the wind farm on behalf of the project partners. The transmission assets included in the sale comprise the Offshore Substation; Onshore Substation at Twineham; Offshore Export Cables and Onshore Export Cable. The divestment is mandatory under UK legislation and takes place in accordance with the Offshore Transmission Owner (OFTO) regime. In 2019, following a competitive tender, Ofgem selected TCP as preferred bidder for the transmission license for Rampion Offshore Wind Farm. Rampion Offshore Wind Farm is located 13-20 kilometres off the Sussex coast, and stretches from East Worthing in the west, to Brighton in the east.