Published: 06 January 2022

06 January 2022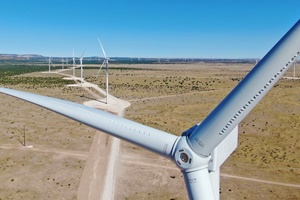 Pattern Energy Group (Pattern Energy) has announced it has completed construction and begun commercial operation of its suite of Western Spirit Wind power projects. Western Spirit Wind is comprised of four wind power facilities totaling more than 1,050MW located in Guadalupe, Lincoln, and Torrance Counties in central New Mexico.
The four wind power facilities that comprise Western Spirit Wind utilise a total of 377 GE wind turbines ranging from 2.3 to 2.8 MW in size. The GE turbines utilise various tower heights to optimise the wind capture at each facility. Western Spirit Wind was developed by Pattern Energy. Blattner Energy served as the construction contractor for the Western Spirit Wind projects. The wind project and accompanying transmission line involved more than 1,100 workers on-site during the 15-month construction period. Going forward, more than 50 workers will operate and maintain the Western Spirit Wind facilities in New Mexico.