Published: 14 January 2021

14 January 2021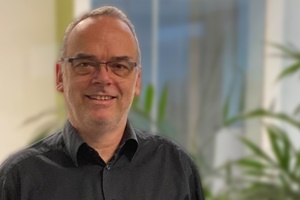 Transport and installation contractor OHT has announced the launch of a new office in Vejle, Denmark, as the base for the company's operational and commercial activity for wind turbine (WTG) installation.
OHT Renewables DK will be headed by Tony Millward, who joined the company on 1st January. Tony Millward previously was a business unit manager for WTG installation at A2Sea and DEME Offshore. Tony is joined by Klaus Nissen, who previously worked for Vattenfall. He will be the company's Head of WTG Project Execution. Camilla Verner Klejs, who previously worked for Ørsted, joins the company as WTG Engineering Manager. Torben Mikkelsen joins the company from Maersk Supply services and will manage the process of new build jack-up installation vessels. In addition, Rasmus Rindum Jensen will join OHT in March as Chief Legal Officer (CLO). Rasmus previously worked for A2Sea, Bladt Industries and K2 Management where he is presently Director, Head of Contract & Commercial Advisory. OHT is headquartered in Oslo, Norway, with offices in the UK, Dubai, Houston, Shanghai and Singapore.