Published: 09 March 2020

09 March 2020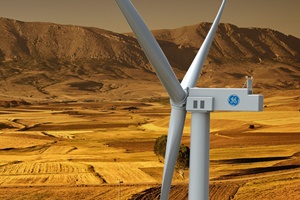 GE Renewable Energy has been selected by Sanko Enerji to provide 12 Cypress units (5MW) and 2 units of 3MW for the 70MW Guney wind farm in Turkey. GE Renewable Energy will locally produce the two-pieces wind turbine blades in its LM Wind Power's Bergama site, Izmir, Turkey.
Towers will also be produced in the country. Located in Bursa, the construction and commercial operation of the wind farm is planned to be in the last quarter of 2020. GE's scope of work will also include 10-years services agreements.