Published: 03 December 2020

03 December 2020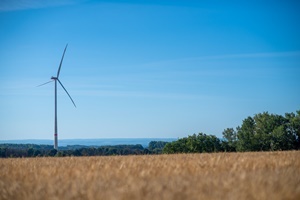 GE Renewable Energy has announced that it has been selected by Azora to supply 19 Cypress onshore wind turbines for the 100 MW Cuevas de Velasco wind farm located in the Cuenca province in Spain. Azora will operate the Cypress turbines at 5.5MW, with a rotor diameter of 158 metres.
This marks the first order in Spain for GE's Cypress platform and the scope of work will also include a 30-year services agreement. The Cypress' two-piece blade will be produced by GE's wind turbine blade subsidiary, LM Wind Power in its site in Castellón, Spain. The towers for the wind turbines will be produced in Spain, with the nacelles being produced at GE's European factory in Salzbergen, Germany.