Published: 03 December 2020

03 December 2020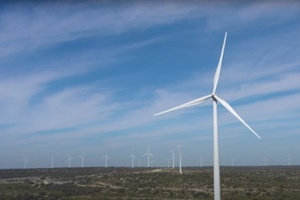 Clearway Energy Group has finished repowering the now 160MW Langford wind farm, increasing its nameplate capacity by 10MW. The wind farm in Christoval, Texas is Clearway's third repowering in the state following the completion of the 161 MW Wildorado wind farm in February of this year and the 122 MW Elbow Creek wind farm in December 2019.
Clearway Energy signed agreements to acquire the project earlier this month. Repowering Langford, which began original operations in 2009, will increase the project's operational life by over a decade. Turbine equipment was provided by GE Renewable Energy and construction for the repowering was led by Mortensen. Langford is interconnected into ERCOT.