Published: 14 February 2022

14 February 2022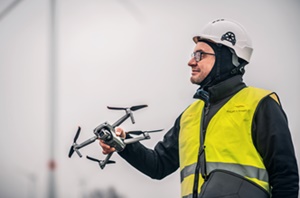 Sulzer & Schmid Laboratories has launched its new 3DX SmartPilot drone solution, specifically developed to enable inspection campaigns in geographies where site access or complex logistical barriers require a portable blade inspection solution.
The 3DX SmartPilot Solution is powered by Sulzer Schmid's software and compatible with most small off-the-shelf DJI drones. It is designed to deliver semi-autonomous inspections carried out by a drone pilot with the assistance of the 3DX software to ensure optimal flight paths. The inspection data is uploaded, processed, and analysed in the 3DX Blade Platform.